Jobs Well Done
Welcome to our Client Projects! We will be adding and changing our ideas frequently so please keep checking back with us! Please contact us if you would like a custom presentation for your event.
MSG Network - Winter Wear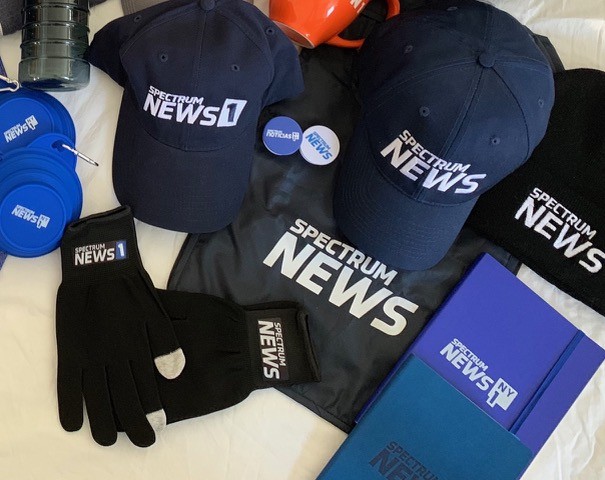 MSG Network - Office Items
Spectrum News - On the Go
Hollywood.com Tile Tracker
Next generation swag, sponsored by you. Tile is both affordable & useful. Instead of a the same old swag for your office or event, give them something they will use every day to keep track of what matters to them. The possibilities are endless. Loyalty programs, tradeshow giveaways, gifts for clients, executives, employees, or for direct mail targeting.
Fuse TV
Easy on the 'street'...we created some urban excitement with advertisers and clients, we made the coolest distressed t-shirts, edgiest beanies; custom guitar shaped usb drives, retractable ear buds, iPad covers and lots more
Hallmark Channel
Hallmark Branded Coffee Cup
Nielsen TV
Gourmet Goodies for Nielsen TV for the Holidays
Chambers Bay
Washington State's elite golf masterpiece course – a unique tribute to the historic links of Scotland and Ireland, and home to the 2015 US Open. For the beautiful new Chamber Bay Golf Course in Washington State we made these amazing viewfinders featuring stunning vistas from the golf course
Bloopers TV Show
Squeeze the man and he laughs hysterically The laughing man was used for a TV industry trade show giveaway They were a roaring success
Nestle Champions Club
For incentive trip winners of Nestle sales contest This beautiful high end custom Spa Kit was given to each couple upon arrival in their hotel room